Firstly a huge congratulations from us at Epps Photography.
What a great start to 2020 for you both!
Getting engaged is a life-changing moment & the start of a wonderful adventure together! To help navigate you through these first steps I've put together a little guide on what to do when you get engaged.
Take a minute & celebrate with your partner
Before you reach for your phone to post on facebook or call your family, take a moment with your fiancé. Pop some champagne, have a romantic dinner or go on a trip to celebrate. You will be inundated with congratulations soon enough!
Share with your family & friends
Think about how you want to announce your exciting news and when you want to share it. Face to face announcements with your immediate family & friends is best! If you're away then a FaceTime call is a close second. Maybe you want to have a dinner with your nearest & dearest to break the news. Once everyone close to you has been told & you have celebrated then you can post away!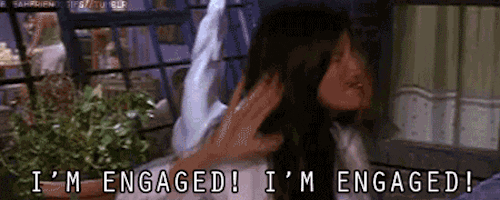 Once you announce your engagement everyone will want to see the ring, ask your wedding plans and who will be in your wedding party! However don't feel pressured into making any decisions too soon. It's great that everyone is excited & invested in your future but if you're not ready or want to enjoy being a fiancé then say so!
If you are all guns blazing & can't wait to start planning then I have also put together a little list of things to start discussing with your partner.
Talk numbers
The great thing about weddings is that you can make it whatever you want! If you want a small intimate gathering or a big lavish day, its your choice. It is important to consider a budget before getting carried away. Discuss with your partner & look at what is realistic for you both. Once you have a rough budget you can move onto drafting a guest list. Often a tricky part of the wedding planning process is who should be invited? Don't worry too much about everyone else at this stage, it is your day & as I mentioned previously you can have it your way. Just be sure to be clear with everyone your plans & tell them its nothing personal! It's important to take a moment to think deeply about who you want see on your wedding day, who do you want to be there celebrating with you?
Pick some dates
An easy way to start with picking a date is think about the seasons, what style of wedding you want & if you have any important dates that are special to you as a couple. Also consider important dates to your family or times of the year. You don't have to decide on one date, its better if you narrow it down to a couple so that you have more availability for your venue!
Finally, remember that it is your day & you can take as long as you like. There is no rush to be walking down the aisle just because you have the ring on your finger. Move at your own pace, make decisions together & enjoy the moment!
If you are considering hiring a wedding planner, have a look at my previous blog
What does a wedding planner do? Should you hire one 😕
#EppsPhotography #NantwichPhotographer #Cheshireweddingphotography #Manchesterweddinphotographer #Liverpoolweddingphotographer #EngagementBlog